Macarons
Try our sweet meringue-based confection made with eggs, icing sugar and ground almond powder filled with either ganache or flavoured buttercream.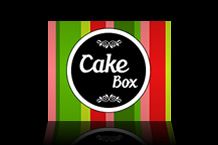 You will love its mildly moist texture that melts in your mouth. The most popular are our take on 'Pineapple Lumps' they are truly amazing.
Cheaper by the dozen you will not be short a sweet pick-me-up for yourself, or your family and friends.
*Note: the prices stated below are for our standard chocolate or vanilla based macarons with either a chocolate or vanilla buttercream center.
Single $2. 00 each
Three for $5. 00
Six for $9. 00
Dozen for $16. 00
A minimum order of 24 (2dozen) is required for custom-made macarons and fillings. Custom-made macarons start at 3.50each.
Contact us to place your order.